San Diego's Best Comic Shop
Since 1997!
"We offer comic books for sale from the 1930's
to the present, but Gold and Silver Age
comics are our favorites"
Telephone: (858) 715-8669 | 
E-mail:
socalcom@aol.com
8280 Clairemont Mesa Bl #124 San Diego, CA 92111
Monday – Tuesday | 10am-5pm
Wednesday – Friday | 10am-6pm
Saturday | 10am-5pm
Sunday | Closed
All our comic book and collectible appraisals are by appointment. 
Looking to sell your collection? We're always buying comic books, toys, collectibles and all things comic related! Sell your items or collection to us today for quick cash.
Submit to CGC or CBCS Here!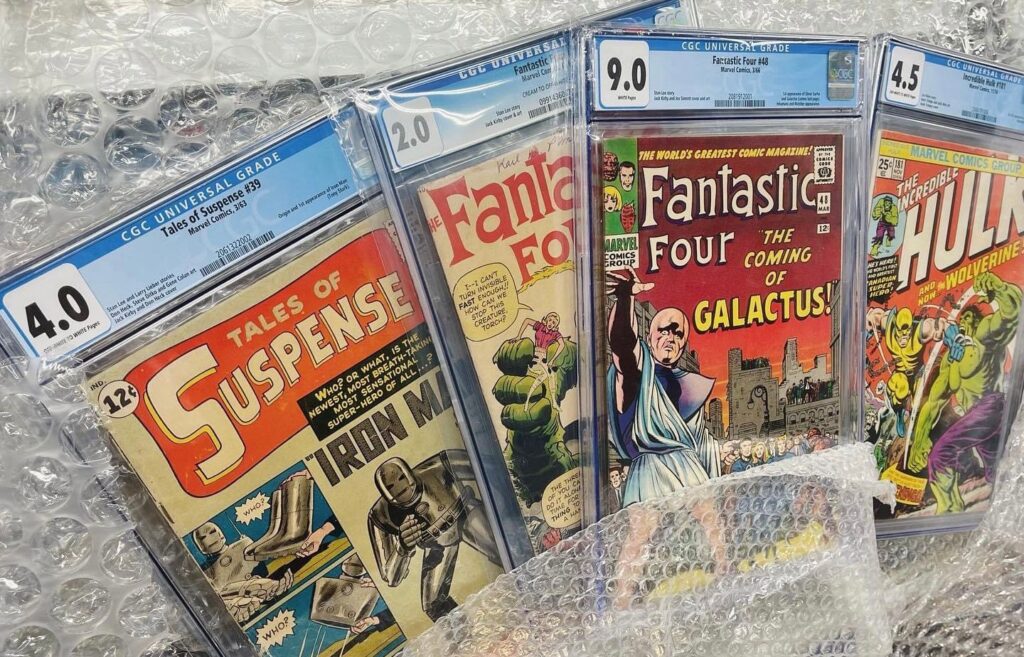 This service is available by appointment only.
Regular cost of submission + $10 per book.
Call or email the shop to schedule an appointment!