San Diego's Best Comic Shop Since 1998!
Saturday, June 25th. 2022
We are selling used comic book houses!
$20 for the cleaner houses and $10 for houses showing more wear. The long boxes are included. 
New comic book houses are expensive and difficult to come by at the store level.  Take advantage while we have them!
Only 12 remaining.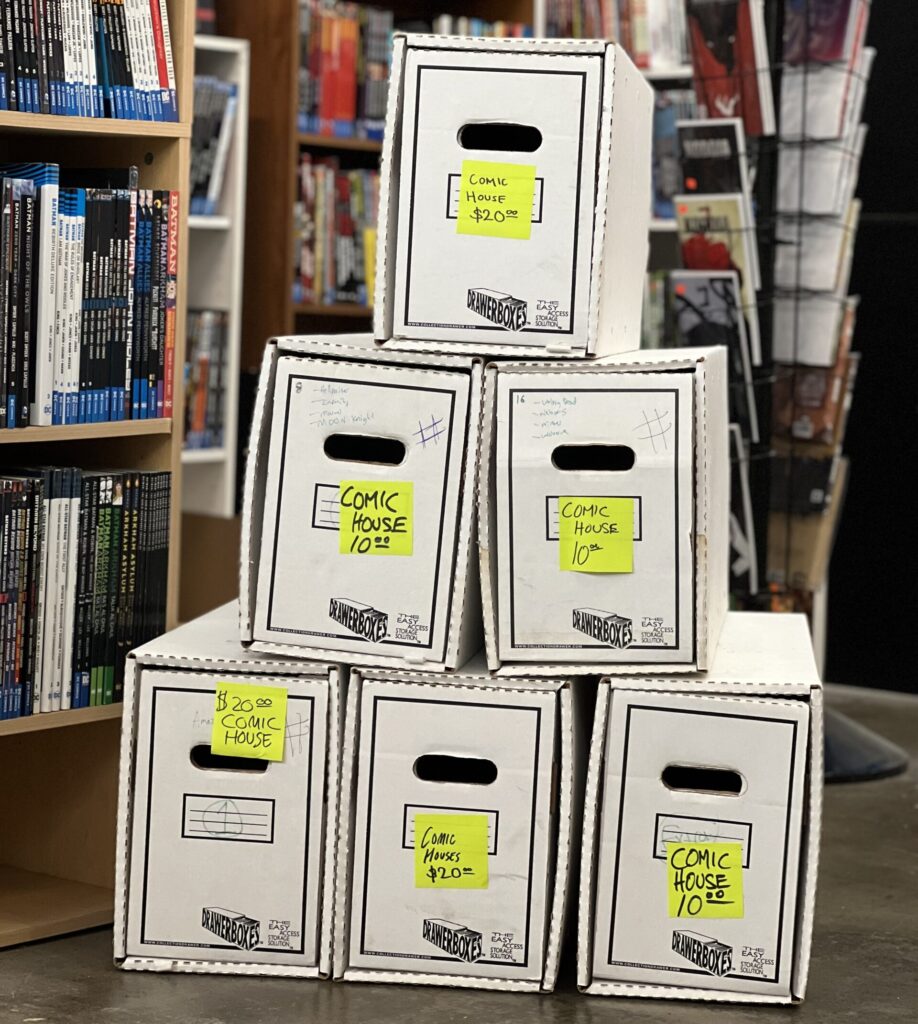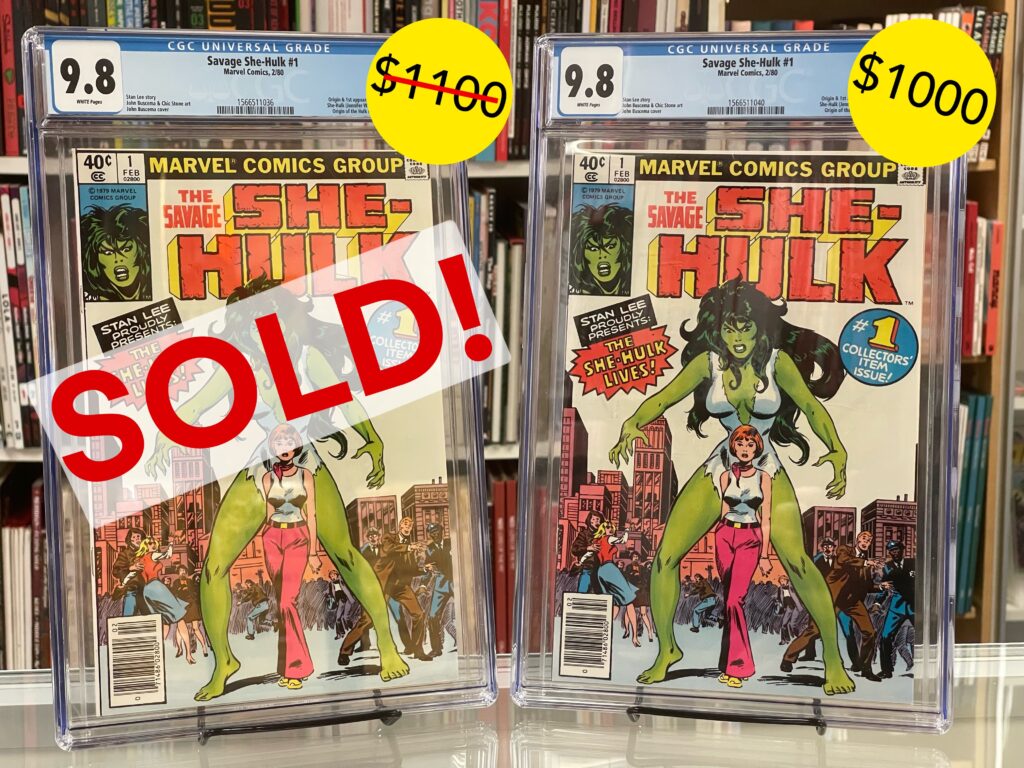 Wednesday, June 22nd. 2022
Only one copy left now!
 we have ONE Newsstand Savage She-Hulk #1 (1980) CGC 9.8 with white pages left in stock!
The available book on the right has some minor scratches to the CGC case, it is not cracked, and it is why we've taken $100 off.
contact the shop at socalcom@aol.com or call (858)715-8669 to make a purchase!
Thursday, June 9th. 2022
 We picked up some beautiful CGC graded sketch covers today!
These were all drawn in 2011, with most of the sketches residing on the cover of the 2009 Marvel title "The Marvel Project" #1. Prices for these books range from $150-$220
contact the shop at socalcom@aol.com or call (858)715-8669 to make a purchase!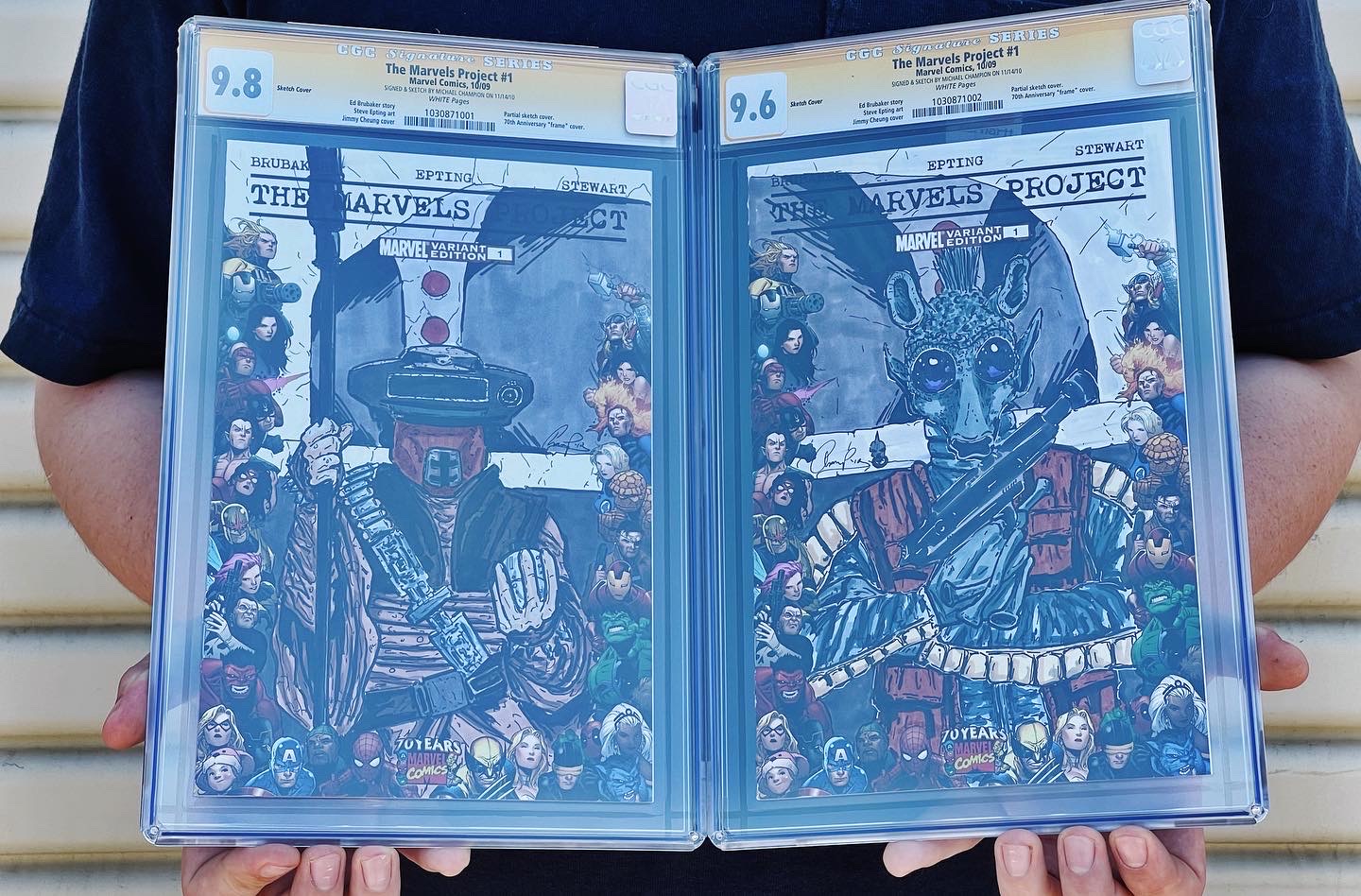 "We offer comic books for sale from the 1930's
to the present, but Gold and Silver Age
comics are our favorites"
Telephone: (858) 715-8669 | 
E-mail:
socalcom@aol.com
8280 Clairemont Mesa Bl #124 San Diego, CA 92111
Monday – Tuesday | 10am-5pm
Wednesday – Friday | 10am-6pm
Saturday | 10am-5pm
Sunday | Closed
All our comic book and collectible appraisals are by appointment. 
Looking to sell your collection? We're always buying comic books and all things comic related! Sell your items or collection to us today for quick cash.
Submit to CGC or CBCS Here!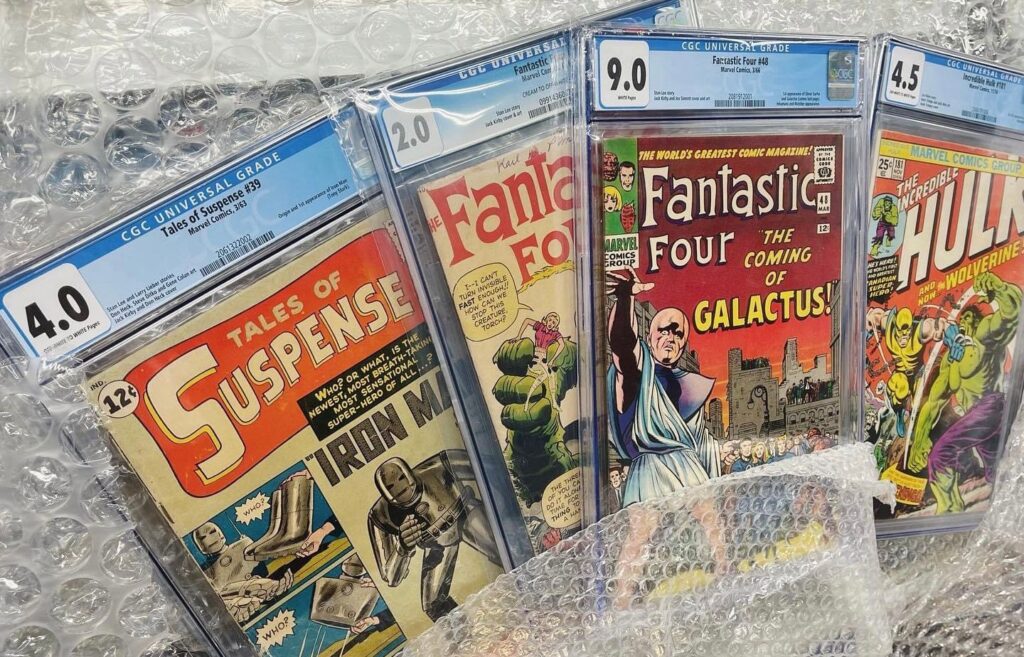 This service is available by appointment only.
Regular cost of submission + $10 per book.
Call or email the shop to schedule an appointment!
Want to learn what Jamie knows about comic book collecting?
You can gain much of his insider knowledge through
The Forensic Comicologist
A childhood comic book fan turned comic book retailer, the author soon discovered the prevalence of scams in the world of comics collecting. This book is his tutorial on how to collect wisely and reduce risks. Drawing on skills learned from twenty years with the San Diego Police Department and as a Comic-Con attendee since 1972, he covers in detail the history and culture of collecting comic books and describes the pitfalls, including common deceptions of grading and pricing, as well as theft, and mail and insurance fraud.