San Diego's Best Comic Shop Since 1998!
"We offer comic books for sale from the 1930's
to the present, but Gold and Silver Age
comics are our favorites"
Telephone: (858) 715-8669 | 
E-mail:
socalcom@aol.com
8280 Clairemont Mesa Bl #124 San Diego, CA 92111
Monday – Tuesday | 10am-5pm
Wednesday – Friday | 10am-6pm
Saturday | 10am-5pm
Sunday | Closed
Wednesday, November 2nd 2022
Thanks Secret San Diego for featuring us as the #1 comic book shop in San Diego!
We are honored to be recognized along with Comickaze, Now-or-Never, and Comics-N-Stuff as the four shops to check out in SD.
Read the whole article below!
Check Out The Four Best Comic Book Shops In San Diego!
Thursday, October 13th 2022
Look out for a whole collection of Copper Age books with this RARE 'Mark Jewelers Insert' hitting the website soon!
These special variant comics were sold only near U.S. Military establishments around the states and overseas in the 1970s. They were made to encourage soldiers' to buy jewelry for their significant others back home. It is tough to find these issues in a high grade. The reason is the soldiers' intent, who would use the comics for their actual purpose (reading), often leaving visible creases on the book. The Jewelry advertised included rings, watches, necklaces, and more.
All our comic book and collectible appraisals are by appointment. 
Looking to sell your collection? We're always buying comic books and all things comic related! Sell your items or collection to us today for quick cash.
Submit to CGC or CBCS Here!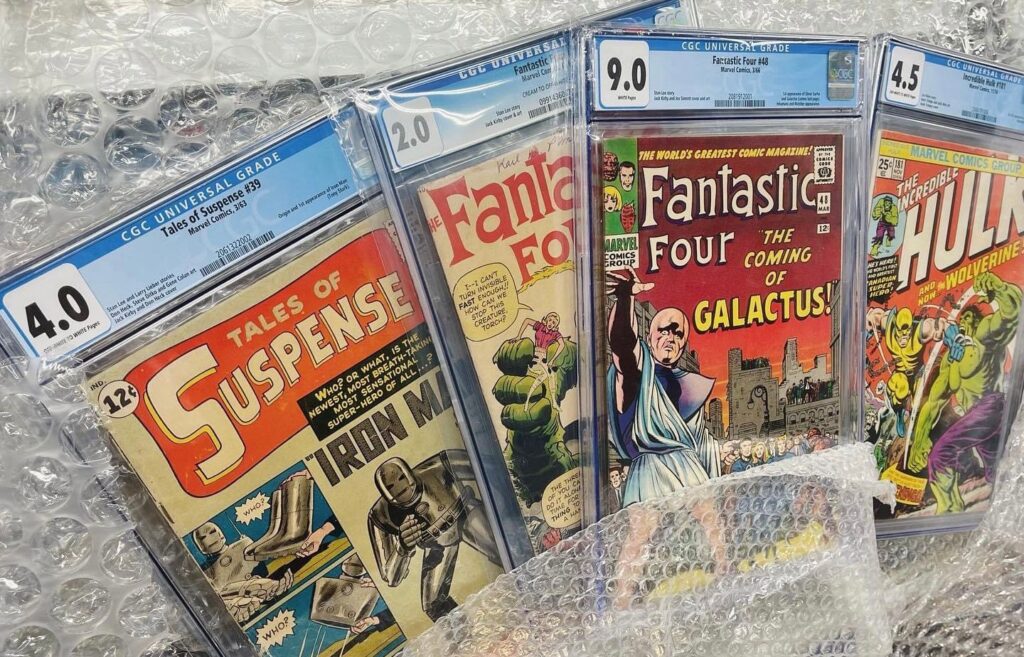 This service is available by appointment only.
Regular cost of submission + $10 per book.
Call or email the shop to schedule an appointment!
Want to learn what Jamie knows about comic book collecting?
You can gain much of his insider knowledge through
The Forensic Comicologist
A childhood comic book fan turned comic book retailer, the author soon discovered the prevalence of scams in the world of comics collecting. This book is his tutorial on how to collect wisely and reduce risks. Drawing on skills learned from twenty years with the San Diego Police Department and as a Comic-Con attendee since 1972, he covers in detail the history and culture of collecting comic books and describes the pitfalls, including common deceptions of grading and pricing, as well as theft, and mail and insurance fraud.