San Diego's Best Comic Shop Since 1998!
"We offer comic books for sale from the 1930's
to the present, but Gold and Silver Age
comics are our favorites"
Telephone: (858) 715-8669 | 
E-mail:
socalcom@aol.com
8280 Clairemont Mesa Bl #124 San Diego, CA 92111
Monday – Tuesday | 10am-5pm
Wednesday – Friday | 10am-6pm
Saturday | 10am-5pm
Sunday | Closed
Wednesday, August 3rd. 2022
     Sometimes, just sometimes, extraordinary circumstances reach our store and add luster to the daily happenings. The Batman 1 photo certainly piques the curiosity and reflects one of those highlighted events.
SoCalComics received an e-mail asking for expert help with a comic book the owner found while cleaning out a house far from San Diego. She knew nothing of comics except that one comic book she found in the house was a Batman number one.  Her instincts and addiction to television shows about pickers and antiquers alerted her to some real money if that Bat 1 was the true deal. She surfed the internet for a potential expert and landed on our store.
The finder sent me photos of what looked like a 1940 Batman #1 with a detached front cover. I was skeptical until she brought it to me. We discussed options but we both knew that possibility would turn into reality if the grading companies got their hands on it. CGC was the choice and we handled the process. Naturally, we guided her through that process certain that this was an actual copy of the first appearance of Batman in his own title AND the first time the Joker was in comics. We weren't shocked, but what to do next to capitalize on the woman's find of a lifetime?
She had needs that new financing would solve. The choice of taking the comic to auction was considered and then scrapped. She knew the payment process would take months. The cost of submission to CGC would be expensive. I did my research to attach a value to the comic and found there was considerable evidence, and agreement with others in the know, that this copy was worth in excess of $180,000. The grading price-point with two-way shipping hovered at around $3,800. The Bat owner feared her credit cards wouldn't cover the debt. She worried that the immediate sale of the comic was the only way her additional financial burden could be met.
The choices between auction or immediate sale were up to her. I offered guidance and the promise that if she found a dollar figure she needed and I would find a buyer who'd agree. The discussion centered on what could be versus what would be. I suggested pushing the purchase price beyond the reasonable 180K. My efforts came with a fee, a number added to the price she wanted. Once the dollar figure was decided, I made connections at Comic-Con and found my buyer.
I don't know if he wants his name in print over this sale, so I'll just leave at the deal we settled on: $200,000 for the Batman 1 and a considerable sum to me as the facilitator. Of course, we all knew that the book would quickly flip to another interested party my buyer would keep anonymous. His buyer would hand over an even greater amount of cash the buyer-turned-seller did with me. I had no problem with that transaction. After all, nobody was likely to ever claim they made $200,000 off this comic, but my client. Arguably, and auction would have attracted some competition for the comic. My client was content with the money I got her. All her financial debts would disappear and she could accomplish her mission to leave California and return home to Ohio to provide for her family.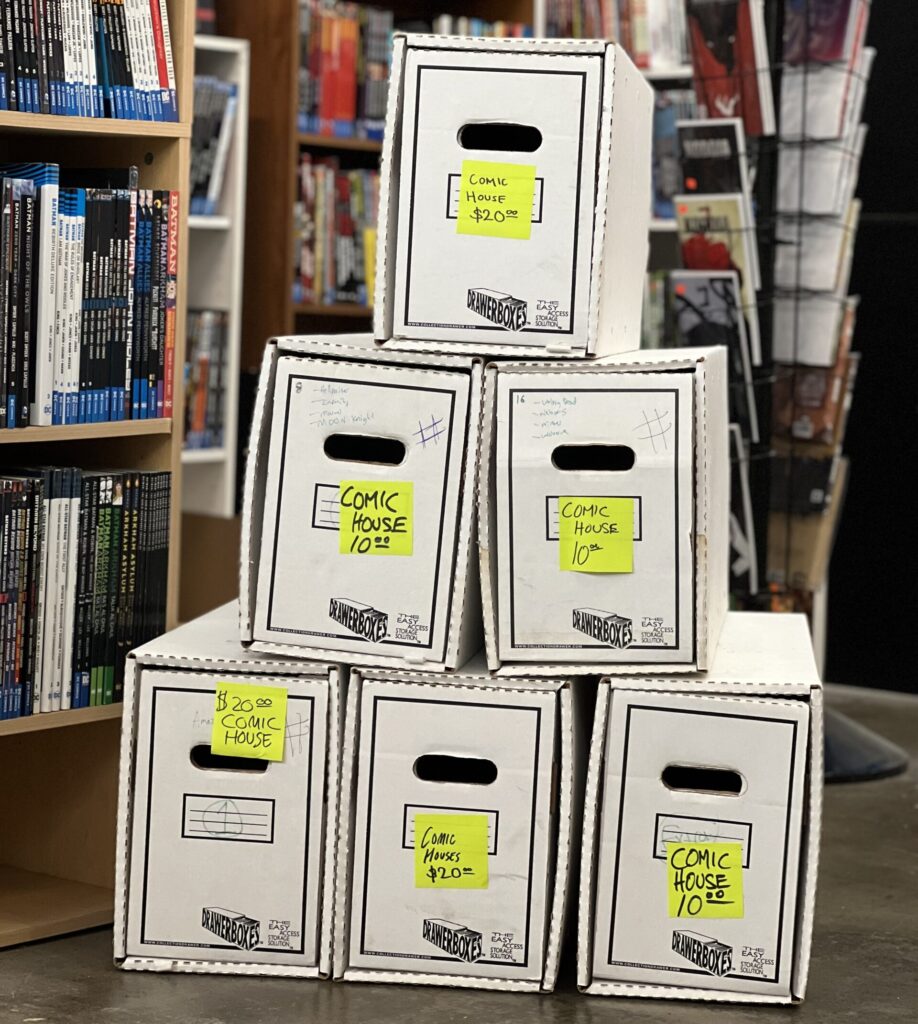 Saturday, June 25th. 2022
We are selling used comic book houses!
$20 for the cleaner houses and $10 for houses showing more wear. The long boxes are included. 
New comic book houses are expensive and difficult to come by at the store level.  Take advantage while we have them!
Only 12 remaining.
All our comic book and collectible appraisals are by appointment. 
Looking to sell your collection? We're always buying comic books and all things comic related! Sell your items or collection to us today for quick cash.
Submit to CGC or CBCS Here!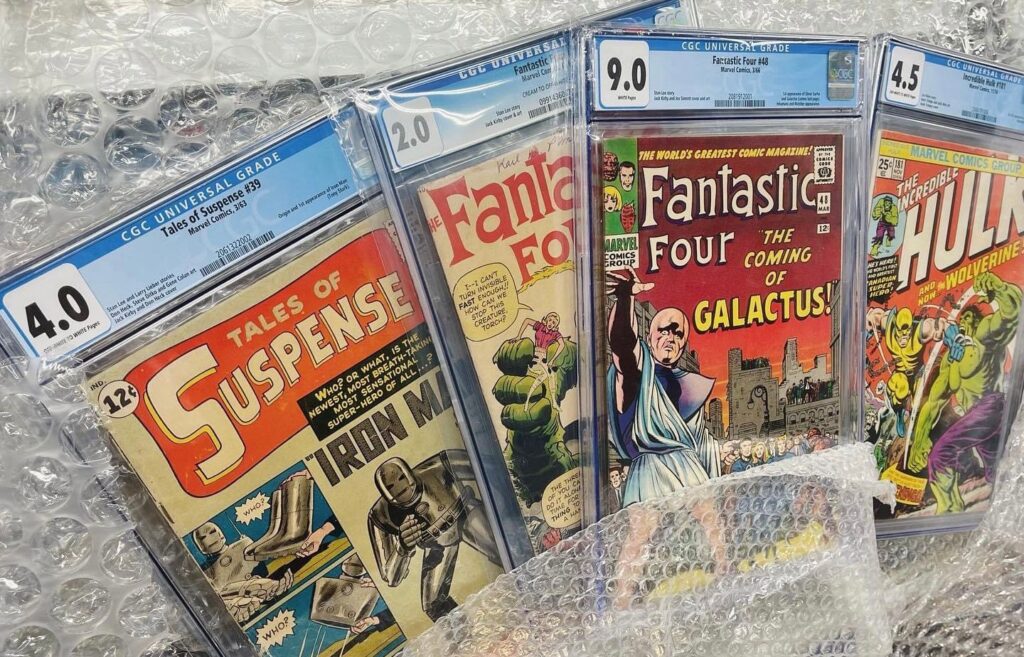 This service is available by appointment only.
Regular cost of submission + $10 per book.
Call or email the shop to schedule an appointment!
Want to learn what Jamie knows about comic book collecting?
You can gain much of his insider knowledge through
The Forensic Comicologist
A childhood comic book fan turned comic book retailer, the author soon discovered the prevalence of scams in the world of comics collecting. This book is his tutorial on how to collect wisely and reduce risks. Drawing on skills learned from twenty years with the San Diego Police Department and as a Comic-Con attendee since 1972, he covers in detail the history and culture of collecting comic books and describes the pitfalls, including common deceptions of grading and pricing, as well as theft, and mail and insurance fraud.