Submit your books to CGC or CBCS
 All CGC and CBCS submissions are by appointment.
CGC/CBCS submissions can be scheduled Monday-Saturday between 10am and 3pm. Email socalcom@aol.com or call (858)715-8669 to make an appointment.
We charge the full cost of submission (including outbound shipping with insurance) and a $10 fee per book you submit. 
Day of Submission
Please have a declared value and publication date for each book you wish to submit written down before coming to the shop, the declared value can either be the price you paid for the book OR how much you think the book is worth in its current grade. CGC/CBCS asks for this number during the submission process to cover shipping insurance. Having the declared value and publication date pre-written out will make the submission process go faster so you can get back to your day!
There will be a total of Two Payments:
First Payment–  On the day of submission. This covers outbound shipping + insurance and our fee of $10 per book.
Second Payment– Occurs when CGC opens up your package and starts the grading process. (NOTE: there will be two chargers by CGC when selecting the 'pressing' option along with grading.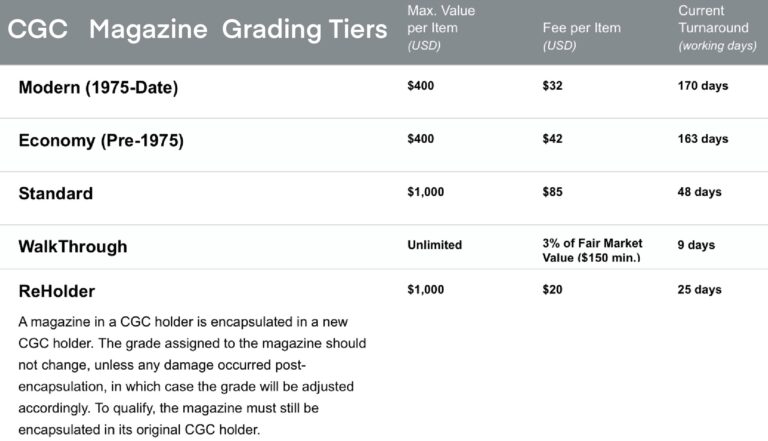 Click the link below to see the current prices and turnaround times for CBCS.
https://www.cbcscomics.com/grading-pressing-price
Get in Touch!
Address: 8280 Clairemont Mesa Blvd #124
San Diego, CA 92111
Phone: (858)715-8669
E-Mail: socalcom@aol.com